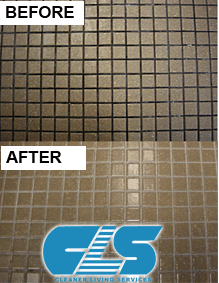 Desperation for a great, new-looking tile and grout floor shouldn't drive you to choose a process that locks you into expensive quarterly maintenance costs.
Most cleaning contractors do not know how to properly maintain stone floors, and therefore building managers spend a lot of money on a widely advertised "glazing" process for their tile and grout floors that demands additional, and expensive, quarterly maintenance costs.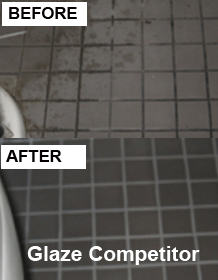 What kind of maintenance costs? Some maintenance plans can run as much as $1,000 per year, per restroom!
Consider the Annual Tile & Grout Maintenance Cost Comparison:
| | | |
| --- | --- | --- |
| Size of Facility | CLS Grout Renovation | Popular Glazing Option |
| 4 restrooms | $0 | $4,000 / yr. |
| 8 restrooms | $0 | $8,000 / yr. |
| 12 restrooms | $0 | $12,000 / yr. |
CLS uses a restoration process that restores the new look of tile and grout, then keeps your floors looking new without costly maintenance fees.  After restoring the bright, fresh look of your tile and grout, our process then inhibits staining and discoloration, especially from urine and dirty mop water.
The result: Clean grout and tile without expensive quarterly maintenance fees.
Call Susan Popovic today for a more in-depth explanation and price comparison.  630.816.0300 or email her!