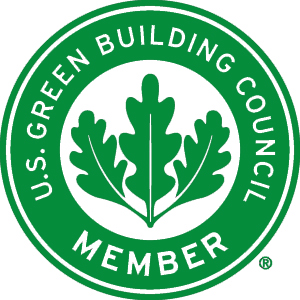 The current LEED for Existing Building: Operations & Management (LEED-EBOM) is currently under revision by the US Green Building Council (USGBC), and the new version (v-4) should be released in 2013.
LEED-EBOM is the rating system of the USGBC for single buildings, whether owner occupied, multi-tenanted, or multiple-building campus projects.  A building needs to have at least three months of operational data for an initial certification, and needs to be in operation for at least 12 continuous months before certifying.
LEED for Existing Buildings: Operations & Maintenance ratings are awarded according to the following 100 base point scale:
Certified: 40–49 points
Silver:  50–59 points
Gold:  60–79 points
Platinum:  80 points and above
According to Steve Ashkin, president of The Ashkin Group, there are changes in the v4 revision that impacts the cleaning credits for buildings seeking LEED-EBOM certification.
Some of these anticipated revisions include:
Use of disinfectants and sanitizers only when necessary
Developing goals for conserving energy and water throughout the building
75% of products must be green certified (up from current 30%)
40% of equipment must be considered green (up from 20%)
Accepted product certifications now include EPA's DfE and ISSA/EcoForm Transpare Program in addition to Green Seal and EcoLogo standards
Other cleaning credit elements have been "rolled into" another existing credit, including:
Green Cleaning Policy
Entry Mats
Exterior Cleaning Requirements
Waste Stream Audit
> Read full article by Steve Ashkin
> Link to LEED-EBOM
> "Making the Most of LEED-EBOM"